Yom Hashoah Committee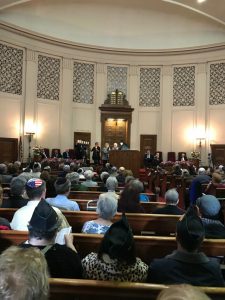 The multi-synagogue communal Yom Hashoah Committee dedicates its efforts to assuring that the history of the Holocaust is not forgotten. Through our yearly commemorative service, we honor the memory of those who perished during the Shoah and pay tribute to those who survived. Our annual programs feature the personal recollections of survivors who bring to life their experiences and enforce the need for Zachor, Remembrance.
In November, we acknowledge the tragedy of Kristallnacht, the Night of Broken Glass, during which Jewish businesses, homes, and Houses of Worship were ransacked, vandalized, and destroyed. Our commemorations emphasize the richness which the Jewish communities contributed to pre-Holocaust Europe.