Meet Our Clergy
Rabbi Moshe Saks
Rabbi Moshe Saks is the Spiritual Leader of the Israel Center of Conservative Judaism, located in Flushing, NY, having previously served as the Rabbi of Temple Israel in Scranton, PA. He was formerly the spiritual leader of the Beth Tzedec Congregation, the largest synagogue in Alberta, Canada. Rabbi Saks was ordained at The Jewish Theological Seminary of America in 1981, at which time he also received his M.A. in Rabbinics. He previously attended Yeshiva University in New York, where he received a B.A. in History, and a B.H.L. (Bachelor of Hebrew Letters) in Jewish History.
Rabbi Saks is a well-known expert in the Dietary (Kosher) Laws for his denomination, the Conservative Movement. During his time in Philadelphia (1987-1997), he served as Rav Ha-Machshir, Director of Kosher Certification, for the Rabbincal Assembly/Philadelphia region. He was also very involved in Interfaith work, especially while he served as Senior Rabbi of Beth Tzedec Congregation (Calgary, Alberta, Canada) both with the Alberta chapter of the CCCJ (Canadian Council of Christians and Jews), and in teaching courses in Judaism for the community (most notably for the Diocese of Calgary). Rabbi Saks received the Alberta Centennial Medal for outstanding service to the people and province of Alberta.
Rabbi Saks is married to Meira Shapiro Saks, the daughter of a Rabbi. They have five children and six grandchildren.
Cantor Shiya Ribowsky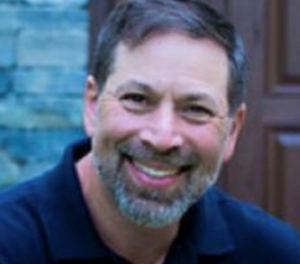 Cantor Shiya Ribowsky began leading services soon after his Bar Mitzvah in 1978, at his father's shul in Brooklyn. Surrounded by a family of chazzanim, Shiya grew up steeped in the melodies and nussach of the traditional Ashkenazi repertoire.
This early experience, in conjunction with his background attending Orthodox yeshivas in New York, Canada, and Israel, provided him with a rich foundation in the world of Jewish liturgy. Despite his Orthodox roots, Shiya found himself at home serving in Conservative synagogues, and after a tenure of 16 years as the chazzan of Gramercy Park's Brotherhood Synagogue, Shiya found his way to the Israel Center of Conservative Judaism.
For the past decade our wonderful cantor has been inspiring our religious gatherings with kavanah and ruach, musically imbuing our weekly and holiday services with warmth and a heartfelt love of our faith.
In addition to his service to the Judaic world, Shiya is professionally trained as a physician's assistant and brings a wealth of medical knowledge and comfort to our congregation.