Meet Our Clergy
Rabbi Hillel Lavery-Yisraëli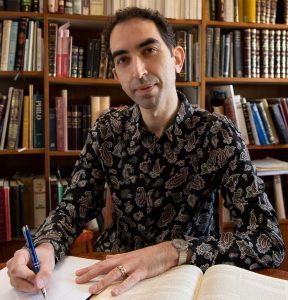 Born in Vancouver, Canada, 5-year-old Hillel already knew he would grow up to be a rabbi. Immediately after his Bar Mitzvah he became his shul's weekly Torah reader. He wrote a book on the laws of prayer at age 14; that same year he was hired to be the High Holiday cantor at a synagogue in Winnipeg, Canada.
After graduating high school, Rabbi Hillel studied rabbinics in Skokie, IL and in Jerusalem, where he received his ordination from one of the leading rabbinic judges on the Jerusalem Rabbinic High Court. Later, he taught Talmud, Jewish philosophy and Halakha at the Conservative Yeshiva in Jerusalem. He served as the rabbi of Conservative congregations in Netanya (Israel), Gothenburg (Sweden) and Hamilton (Canada), before becoming ICCJ's rabbi in the summer of 2022.
Rabbi Lavery-Yisraëli is always available to his congregants, whether to give guidance and assistance, to celebrate the good times with them and to provide comfort when times get tough.
In addition to all things Jewish, Rabbi Hillel is an activist for human rights, women's rights, indigenous rights, 2SLGBTQIA+ rights, anti-racism and anti-poverty. He is a music lover and a musician, singing and playing many string instruments. Recently he has also taken up photography as a new hobby, focusing both on portrait and nature photography (especially birds and wildlife).
Rabbi Hillel is married to Yonah, who is also a rabbi, a soferet (Torah scribe) and an artist. Together with their 9-year-old son, Ḥisda, they are thrilled to be living in New York as part of the ICCJ family, and especially excited to learn new, shorter ways of spelling "colour", "favourite" and "labour-intensive", and actively trying to forget the Metric system.
SELECTED PUBLICATIONS
(available online)
Troubling dreams of my grandfather's watch, and then relief, in the Hamilton Spectator, May 30, 2020.
How Do We Understand Hate? in the Hamilton Jewish News, October 2019.
After the massacre: A Jewish Response, in the Hamilton Spectator, November 4, 2018.
Prayer for the Abducted Nigerian Schoolgirls (published in 9 languages on opensiddur.org) April 2014
Halachah in the Modern World: Should There Be A Dress Code in Our Synagogues? CJ Voices magazine, Fall 2012
Video resources for COVID19, on YouTube:
Cantor Shiya Ribowsky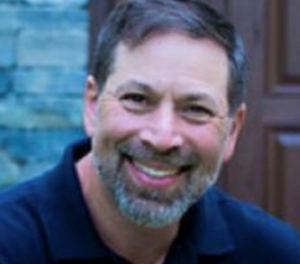 Cantor Shiya Ribowsky began leading services soon after his Bar Mitzvah in 1978, at his father's shul in Brooklyn. Surrounded by a family of chazzanim, Shiya grew up steeped in the melodies and nussach of the traditional Ashkenazi repertoire.
This early experience, in conjunction with his background attending Orthodox yeshivas in New York, Canada, and Israel, provided him with a rich foundation in the world of Jewish liturgy. Despite his Orthodox roots, Shiya found himself at home serving in Conservative synagogues, and after a tenure of 16 years as the chazzan of Gramercy Park's Brotherhood Synagogue, Shiya found his way to the Israel Center of Conservative Judaism.
For the past decade our wonderful cantor has been inspiring our religious gatherings with kavanah and ruach, musically imbuing our weekly and holiday services with warmth and a heartfelt love of our faith.
In addition to his service to the Judaic world, Shiya is professionally trained as a physician's assistant and brings a wealth of medical knowledge and comfort to our congregation.