What is the Sisterhood of ICCJ?
The Sisterhood is an integral arm of Israel Center of Conservative Judaism and is comprised of caring women of the congregation and the community.
Through our programs, which benefit the temple and serve the community at-large, bonds of camaraderie are formed which instill long-lasting and deep-seated friendships. Those relationships enable our members to grow and flourish in a warm Jewish atmosphere of belonging and purpose.
Sisterhood epitomizes the voice and strength of the modern Jewish woman. It provides a venue through which the creativity, talent, and leadership capabilities of our women can realize their full potential.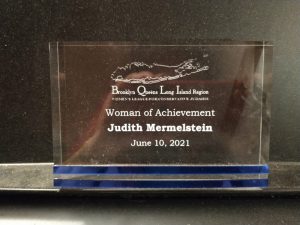 Although our scope may seem microcosmic, in reality, as part of the Women's League for Conservative Judaism, our involvement takes on global proportions. As part of Women's League for Conservative Judaism, the Sisterhood of ICCJ strengthens the voice of Jewish women world-wide and empowers them to create caring communities, nurture congregational unity, cultivate personal and spiritual growth, and promote progressive Jewish values.
Sisterhood provides outreach services for individuals, families, and the congregation in aggragate, as well as assistance to the community as is needed.
Working in conjunction with various congregational committees of the synagogue and the other arms, Chaverim and Men's Club, Sisterhood assists in maximizing the success of all projects and events.
Hannah Feldman and Lisa Woliner, Co-Presidents